WHERE IS MY MIND?


In a remarkably promising moment for human existence, populated by a multitude of images, where proliferates the feeling that the world has become a giant "screen" where reality evaporates, this edition isdifferentiated by the spirituality of its theme: Hope and Faith.
Built upon a set of representations involving the symbolic, cultural and religious aspects of contemporary identities, Hope & Faith launch hints about some of the most relevant issues related to faith in such troubled times, enabling people to anticipate the structural dimension of a new world under construction.

The charismatic band Pixies, under title "Where is my mind?", provides the melody for this edition. Their songs, at times melodic, change unpredictably into wild hardcore fury, speak of Buñuel and "waves of mutilation" and spread mystery about the meaning of human existence in powerful visions.

In this musical metaphor there is a kind of cadence and swing, which wraps the multiple views of the Festival, sometimes tense, painful and imbued with hope, which turn this edition into a highly spiritual journey.


Artistic Direction
Ângela Ferreira




Chapter I
Joan Fontcuberta
In the series "Miracles & Co", Joan Fontcuberta purports to have visited a monastery school in an unnamed region of Finland near the Russian border, where monkishly garbed students supposedly pay to learn the art of making miracles.

For this show, he has photographed some of them, with suitable titles: ''The Miracle of Sanguineous Lachrymation'' shows a monk weeping blood; ''The Miracle of Aquatic Trekking'' portrays a pair of friars walking on water; ''The Miracle of the Flesh'' depicts a student displaying the faces of Hitler and Osama bin Laden, each conjured up on a slice of Iberian ham.
Museu da Imagem , Braga, Portugal

Fontcuberta comments on the renewal of religious manifestations in Western society, on the proliferation of lay sects, of occultism, astrology and parapsychology, ready to exploit believers for financial and political gain.




Chapter II

Rafal Milach
Black Sea of concrete
The surface is covered with cracks and rust-colored patches but it is still firmly set in the ground. The concrete is like a prick of conscience in the fable-like landscape of the Black Sea. It reminds that changes happen only slowly. It's like Urkaine which is very keen to change but somehow it fails to. As the concrete not only filled an external but also an internal space. Only a few years passed from the Orange Revolution and people have already lost their hope that it would succeed, that they may be better off. They are confused and tired of political chaos.

Rafal Milach, Photographer and book artist based in Warsaw, Poland.
"They were not better off in the past. It is true. But there was an order. And now their lot has not improved and there is no order either. - Let Eastern Ukraine along with the Crimea return to Russia, and the Western part of the country join the European Union - says Alexadr (25) sipping his beer by the sea i
n Alusta".








Chapter III
Stelios Kallinikou




Mary´s boy and flowers in the yard

The images are stories (narratives) found in fragments, which do not specify a particular reading order. They begin and end, and develop in an almost reckless manner. Stelios Kallinikou uses photography to keep a sort of personal diary of his surroundings. In an eccentric mix of colour and black and white images, close-ups and broad landscapes, he presents a diverse series that seems to tell a narrative (story).

Stelios Kallinikou was born in Limassol, Cyprus, 1985.


From the small connections with human frailty, to the depersonalized lines of human or animal figures, to the magnificence of universal awe, Kallinikou offers us a photographic insight into his personal experience.





Chapter IV
Patrick Willocq


I am walé, respect me
Casa dos Coimbras, Braga, 2014
Patrick Willocq's recent projects explore non-western narratives and mise-en-scenes in collaboration with local communities in the Democratic Republic of Congo. After spending a portion of his adolescence in Congo, Willocq returned to document indigenous culture and customs through carefully composed performative images. In I Am Walé Respect Me, female subjects stage their return to society through a lyrical account of their isolation.

Chapter V
Toni Meneguzzo

Holy Cows, an anthropological research of the Hindu tradition to celebrate the harvest and the bovine sacredness - by Toni Meneguzzo When I first saw a decorated holy cow in Tamil Nadu, I fell in love with the use of colours on the coat of the cow, an expression of art painted on a walking canvas, the cow was carrying the painting while being the painting itself. I thus began the long quest for exploration of the Hindu tradition of dressing and adorning the sacred cows.



Chapter VI
Sanne De Wilde
"The Dwarf Empire"
The "Dwarf Empire" or "Kingdom of the Litle People" is a Chinese amusement park founded in 2009 by Chen Mingjing, a wealthy real estate investor. The enterprise ostensibly serves as both an amusement park and a philanthropic endeavor, aimed at entertaining the masses while improving the difficult lives of little people.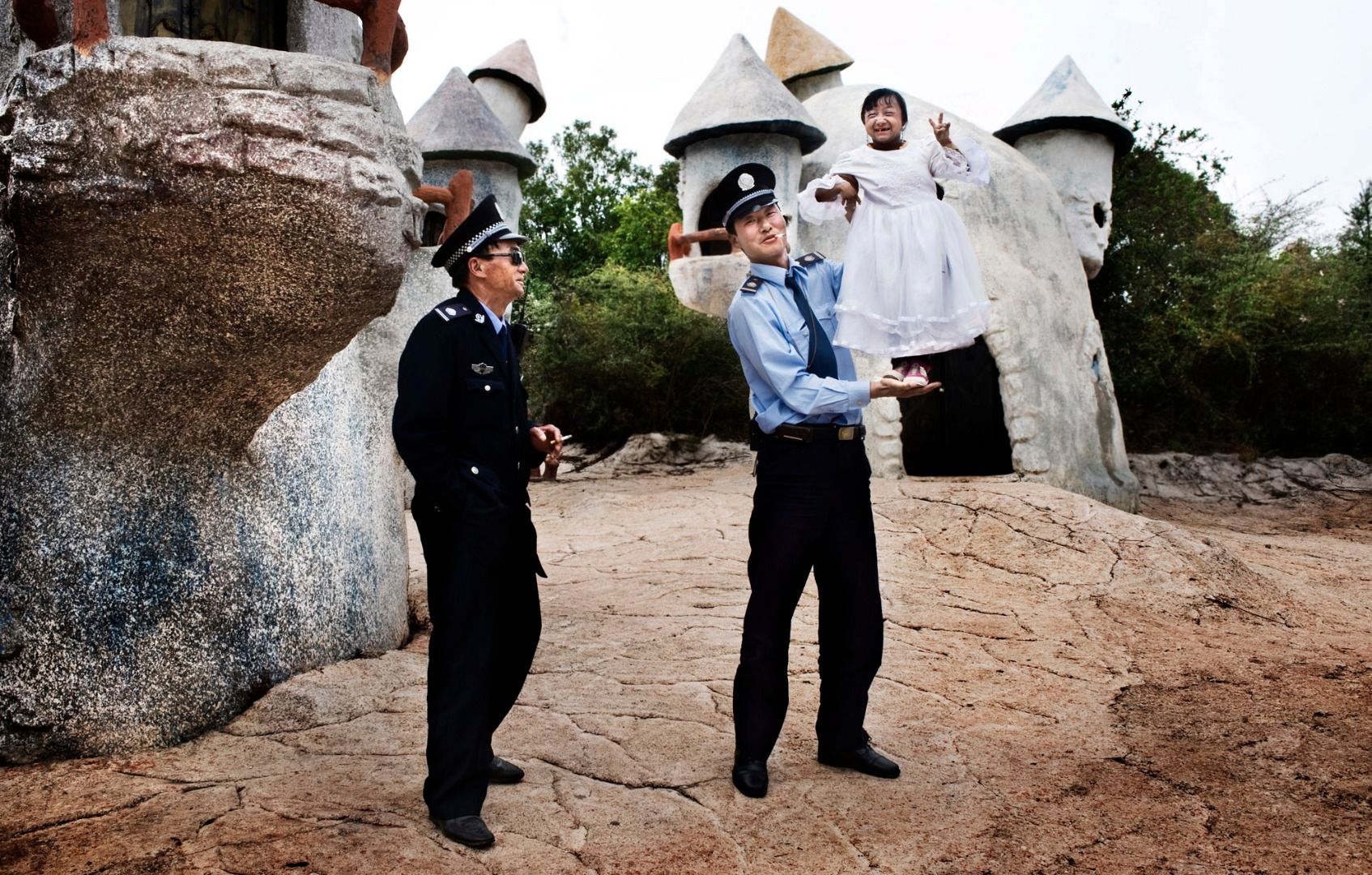 Mosteiro de São Martinho de Tibães, Braga, Portugal





Chapter VI
Catrine Val
Catrine Val
Philosophers
In "Philosophers", Catrine Val examine the loss of connection to nature in our modern, technically driven world. A longing for nature, as a fixed reference point and an intact romantic worldview in which man and nature are in harmony, is facing an accelerating demise in our fully mechanized/digitized age.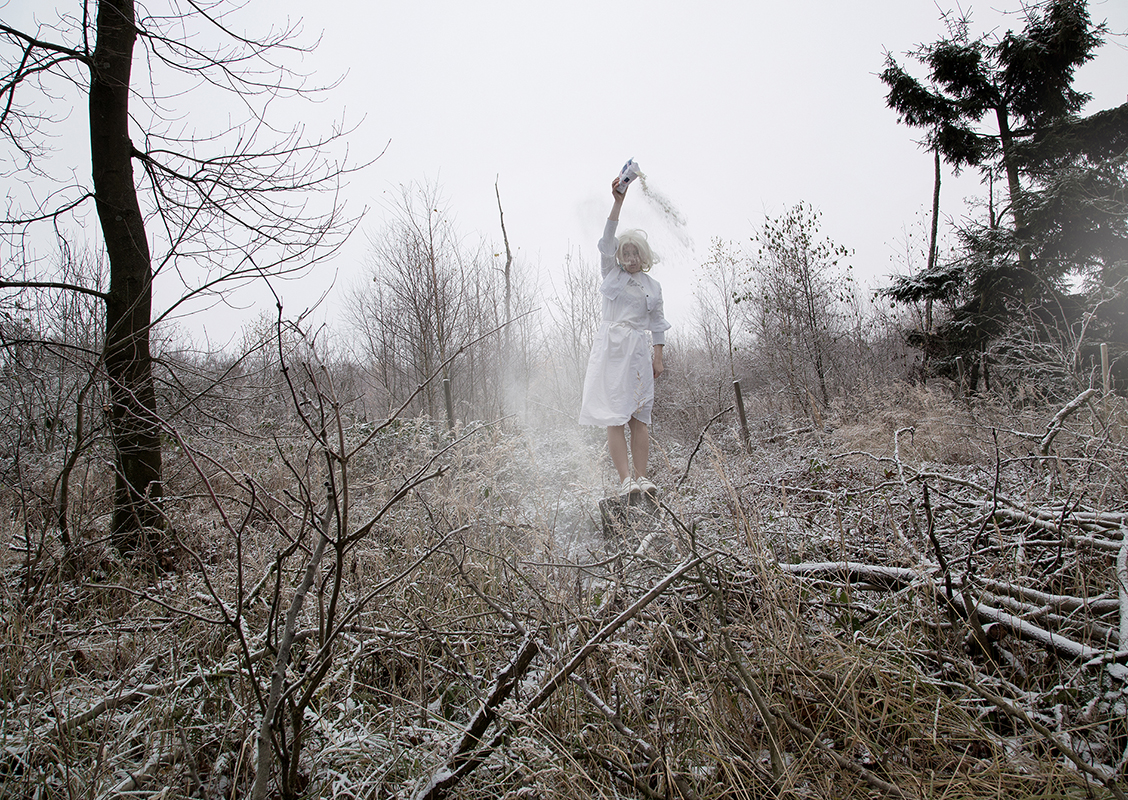 "It is imperative to reflect on what are often highly sensitively charged worlds of images, the ways they are represented. In these rapidly changing times, modern life has become far-removed from anything resembling authenticity or truth.